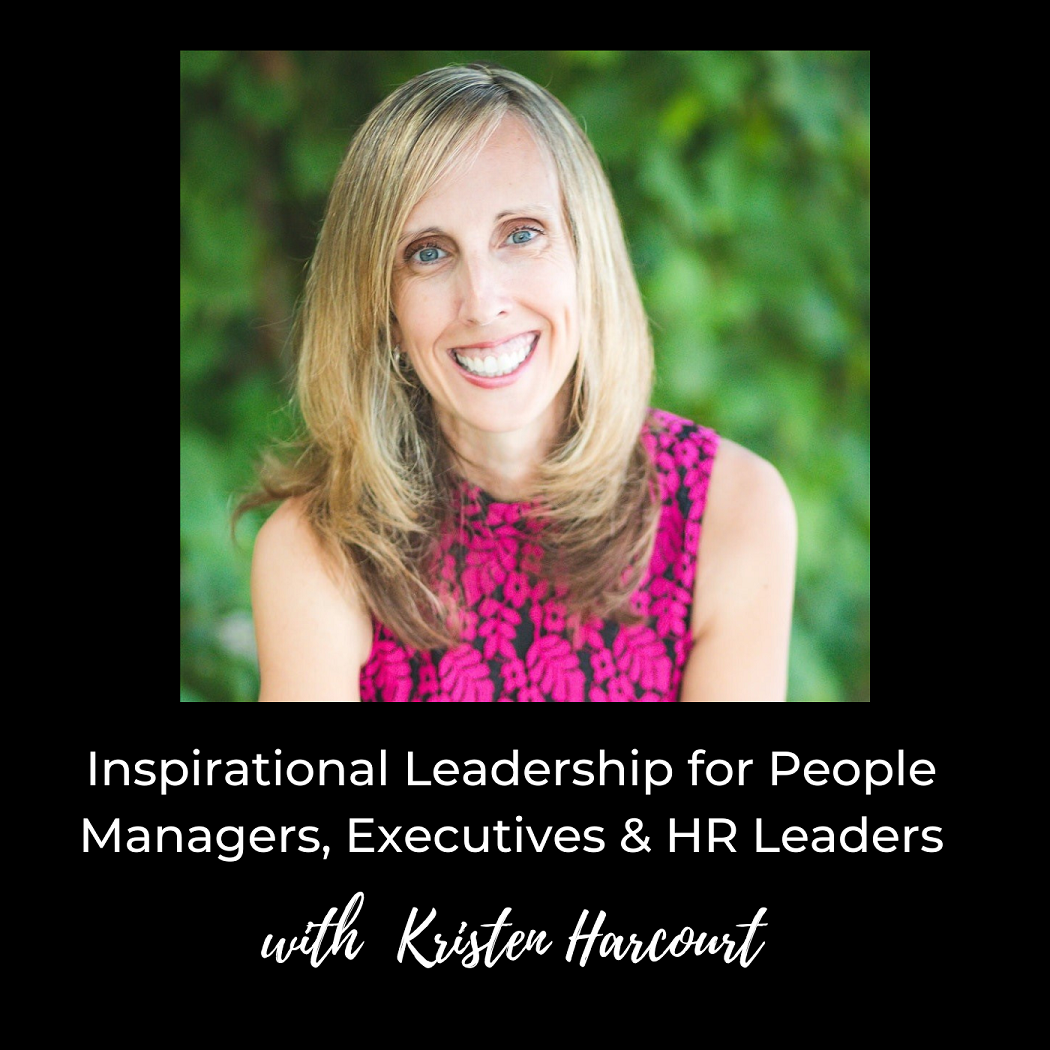 Kristen Harcourt is an emotional intelligence expert, keynote speaker, executive coach and trainer who's on a mission to humanize work and transform leaders. She interviews progressive CEOs, strategic HR leaders and forward-thinking experts who are passionate about leadership development and creating positive work cultures. You will leave these conversations with fresh ideas, new perspectives, actionable ways to grow as a leader and tons of inspiration ⇢ Learn more at www.kristenharcourt.com
Episodes
Monday Feb 13, 2023
Monday Feb 13, 2023
How do you take action and lead with courage in the middle of fear? When you're scared of treading tough ground with your team, that's when you should prepare and take action to set yourself up for success.
In this episode of the Inspirational Leadership podcast, I speak with Kim Campbell, a retired Air Force Colonel who served in the Air Force for over 24 years as a fighter pilot and senior military leader. She has flown 1,800 hours in the A-10 Warthog, including more than 100 combat missions protecting troops on the ground in both Iraq and Afghanistan. In 2003, Kim was awarded the Distinguished Flying Cross for Heroism after successfully recovering her battle-damaged airplane after an intense close air support mission in Baghdad. She has experience leading complex organizations and driving cultural change. Kim is passionate about leadership and feels strongly that leaders earn trust by leading with courage and connecting with their team.
Listen in to learn the importance of taking a step back in a critical situation and realize that you do have what it takes. You will also learn how to create a high-trust environment where people feel safe to share feedback and connect with you as a leader.
Key Takeaways:
Get your "step up voice" louder by preparing for failure and practicing some visualization techniques.
How to be vulnerable and ask for support when needed to be the best leader you can be.
How to show your team the human side of you to connect and create trust between you.
The importance of taking a step back in a critical situation and realizing that you do have what it takes.
Standout Quotes:
"When we're vulnerable, we create an environment of trust, and people are more willing to give feedback and point out a problem."- Kim [20:35]
"In moments when you're feeling stressed or anxious, it's best to take that step back, take a deep breath, and realize that you do have what it takes."- Kim [30:48]
"It is okay to be afraid, it is okay to be scared, but you have to put yourself in a position to now take action."- Kim [40:37]
⇢ Get full show notes and more information here: https://bit.ly/KImCampbell