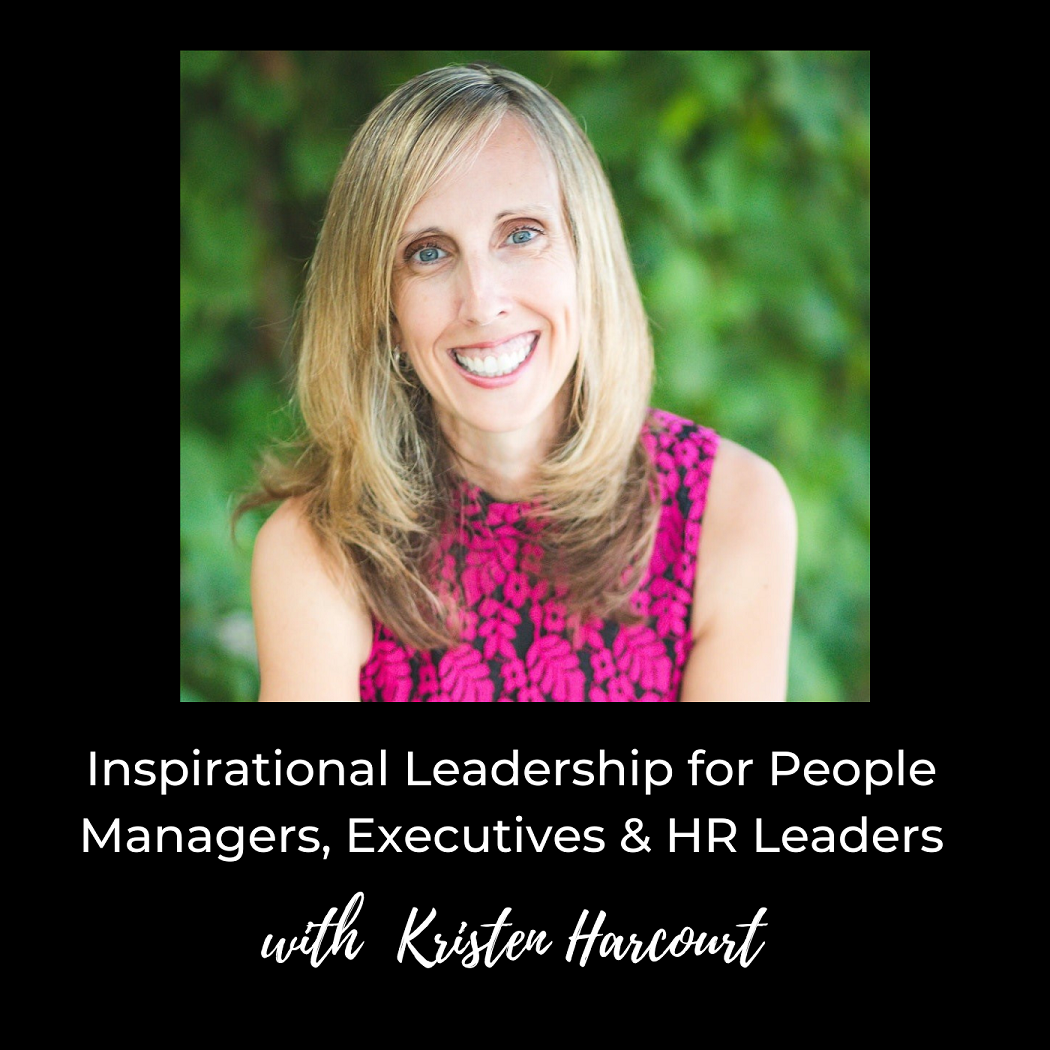 Kristen Harcourt is an emotional intelligence expert, keynote speaker, executive coach and trainer who's on a mission to humanize work and transform leaders. She interviews progressive CEOs, strategic HR leaders and forward-thinking experts who are passionate about leadership development and creating positive work cultures. You will leave these conversations with fresh ideas, new perspectives, actionable ways to grow as a leader and tons of inspiration ⇢ Learn more at www.kristenharcourt.com
Episodes
Monday Oct 17, 2022
Monday Oct 17, 2022
How are you working towards connecting people in your organization as a leader? Do you have a working strategy in place on diversity, equity, and inclusion? For DEI to work in any organization, leaders must commit to a strategy aimed at connecting people and having them work together.
In this episode of the Inspirational Leadership podcast, I speak with Tara Robertson, a diversity, equity, and inclusion consultant and leadership coach. She analyzes qualitative and quantitative HR data to diagnose what companies' biggest diversity and inclusion issues are and works with internal stakeholders to co-design interventions based on research best practices and experience about what actually moves the needle.
Listen in to learn the importance of having an organizational strategy on diversity, equity, and inclusion. You will also learn how to be mindful and fully present in the way you show up as a leader to yourself and others.
Key Takeaways:
The uncomfortable conversations we need to have to establish a diversity, equity, and inclusion strategy.
How to engage your body, heart, and spirit to help you notice when things are not working out.
How to achieve mindfulness and be fully present for yourself and others around you.
Learn and take action to disrupt discriminatory behavior in yourself and others.
Standout Quotes:
"We need to collectively dream the future that we want."- Tara [19:28]
"We need to engage our hearts, spirits, and bodies; our bodies give us messages when things are not okay."- Tara [23:22]
⇢ Get full show notes and more information here: https://bit.ly/PodcastTaraRobertson