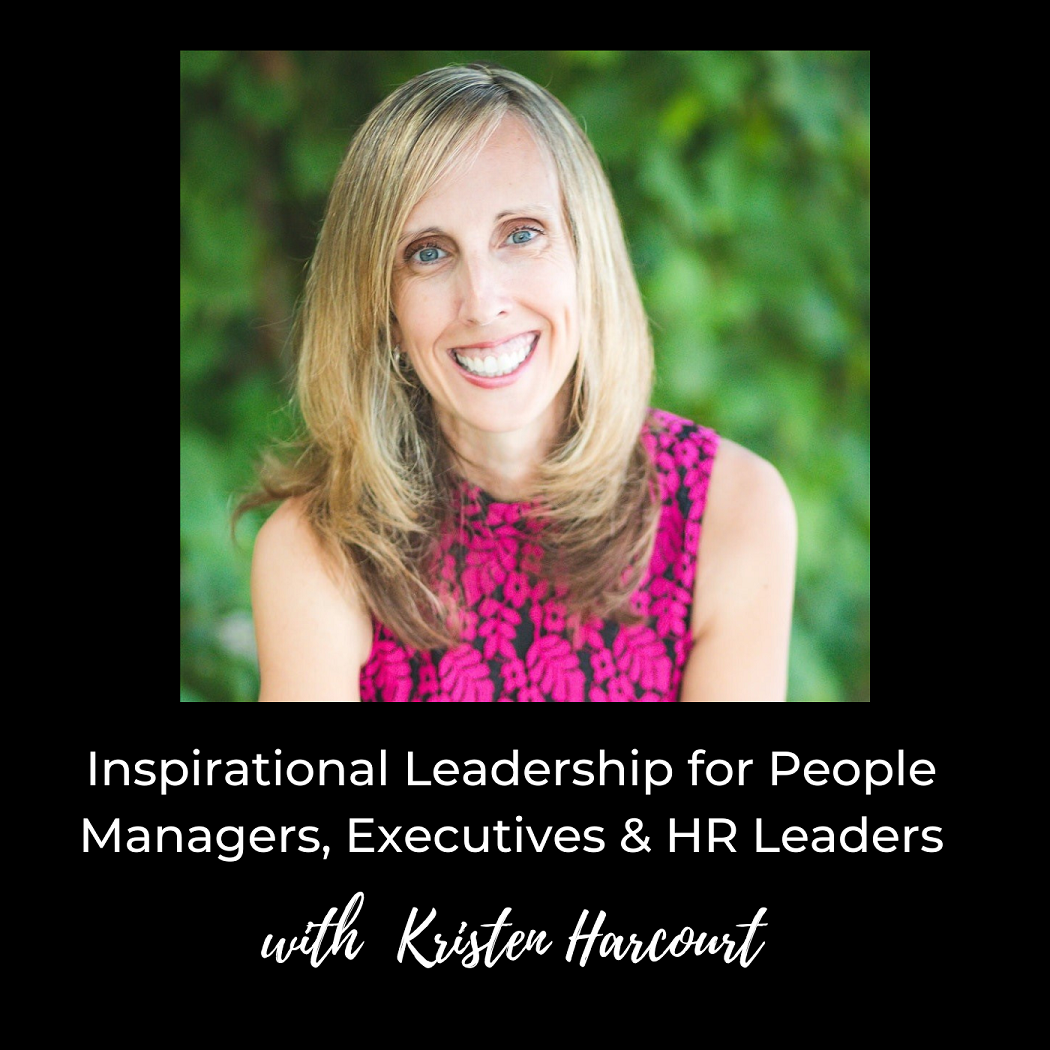 Kristen Harcourt is an emotional intelligence expert, keynote speaker, executive coach and trainer who's on a mission to humanize work and transform leaders. She interviews progressive CEOs, strategic HR leaders and forward-thinking experts who are passionate about leadership development and creating positive work cultures. You will leave these conversations with fresh ideas, new perspectives, actionable ways to grow as a leader and tons of inspiration ⇢ Learn more at www.kristenharcourt.com
Episodes
Monday Oct 03, 2022
Monday Oct 03, 2022
For this week's Inspirational Leadership Podcast I spoke with Lou Adler who's The Sherlock Holmes of Recruitment and CEO and Founder of The Adler Group. He has over 1.4 Million followers on Linkedin and is one of the top bloggers on LinkedIn's Influencer program writing about the latest trends in hiring, employment, and recruiting.
Lou is the author of the Amazon top-10 best-seller, Hire With Your Head and The Essential Guide for Hiring & Getting Hired. He has been featured on Fox News and his articles and posts can be found on Inc. Magazine, BusinessInsider, Bloomberg and The Wall Street Journal.
Lou realized that the hiring process was broken so he invented what's now famously known as the 'Performance-based Hiring' model. With over 40 years in the recruiting industry, Lou's company 'The Adler Group' has trained over 40,000 hiring managers and placed over 1500 executives for many of the fastest-growing companies with clients including Disney, General Dynamics and Paycom.
In this episode we discuss how to focus on performance objectives when hiring, clarifying expectations, improving interview skills, assessing emotional intelligence and the most important interview question of all time.
⇢ Get full show notes and more information here: https://bit.ly/PodcastLouAdler