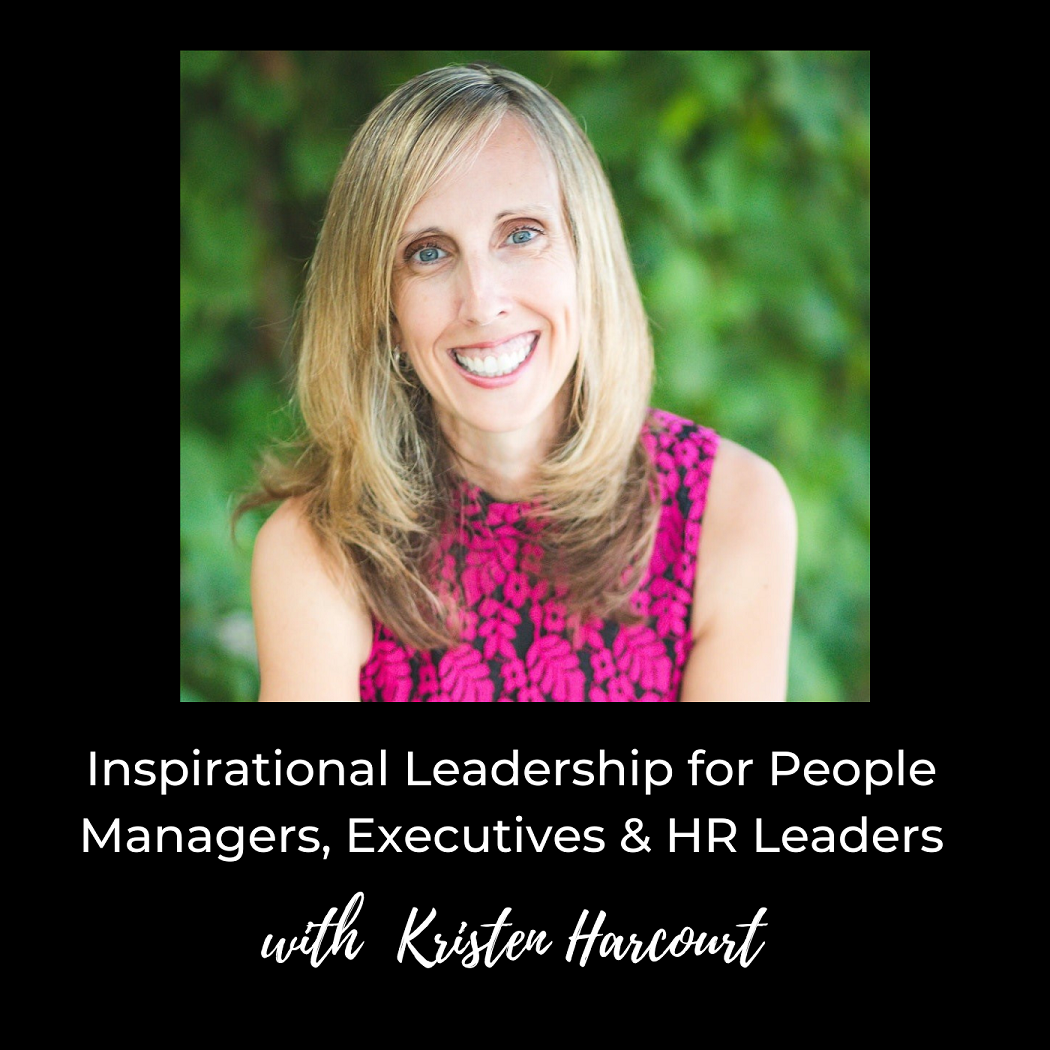 Kristen Harcourt is an emotional intelligence expert, keynote speaker, executive coach and trainer who's on a mission to humanize work and transform leaders. She interviews progressive CEOs, strategic HR leaders and forward-thinking experts who are passionate about leadership development and creating positive work cultures. You will leave these conversations with fresh ideas, new perspectives, actionable ways to grow as a leader and tons of inspiration ⇢ Learn more at www.kristenharcourt.com
Episodes
Monday Aug 22, 2022
Monday Aug 22, 2022
For this month's Inspirational Leadership Podcast I spoke with Dr. Michelle K. Johnston, who's a management professor, executive coach, and leadership expert helping leaders achieve results through meaningful connection. She is an award-winning professor studying leadership and business communication, and her research has shown a clear link between a team's effective communication and its positive financial performance. 
Michelle is a celebrated keynote speaker presenting at conferences and events nationwide. She received her Ph.D in Communication from Louisiana State University, and she was named to the prestigious 100 Coaches group, which consists of the top executive coaches around the world. 
Michelle serves as the Gaston Chair of Business at Loyola University New Orleans where she teaches in the graduate and undergraduate programs in the College of Business. She lives in her beloved city of New Orleans, Louisiana, with her daughter, Elizabeth. The Seismic Shift in Leadership is her first book. 
In this episode we discuss how to lead with compassion, let go of the mask of perfection, share your story, retain top performers and create meaningful connection.
⇢ Get full show notes and more information here: https://bit.ly/DrMichelleKJohnston