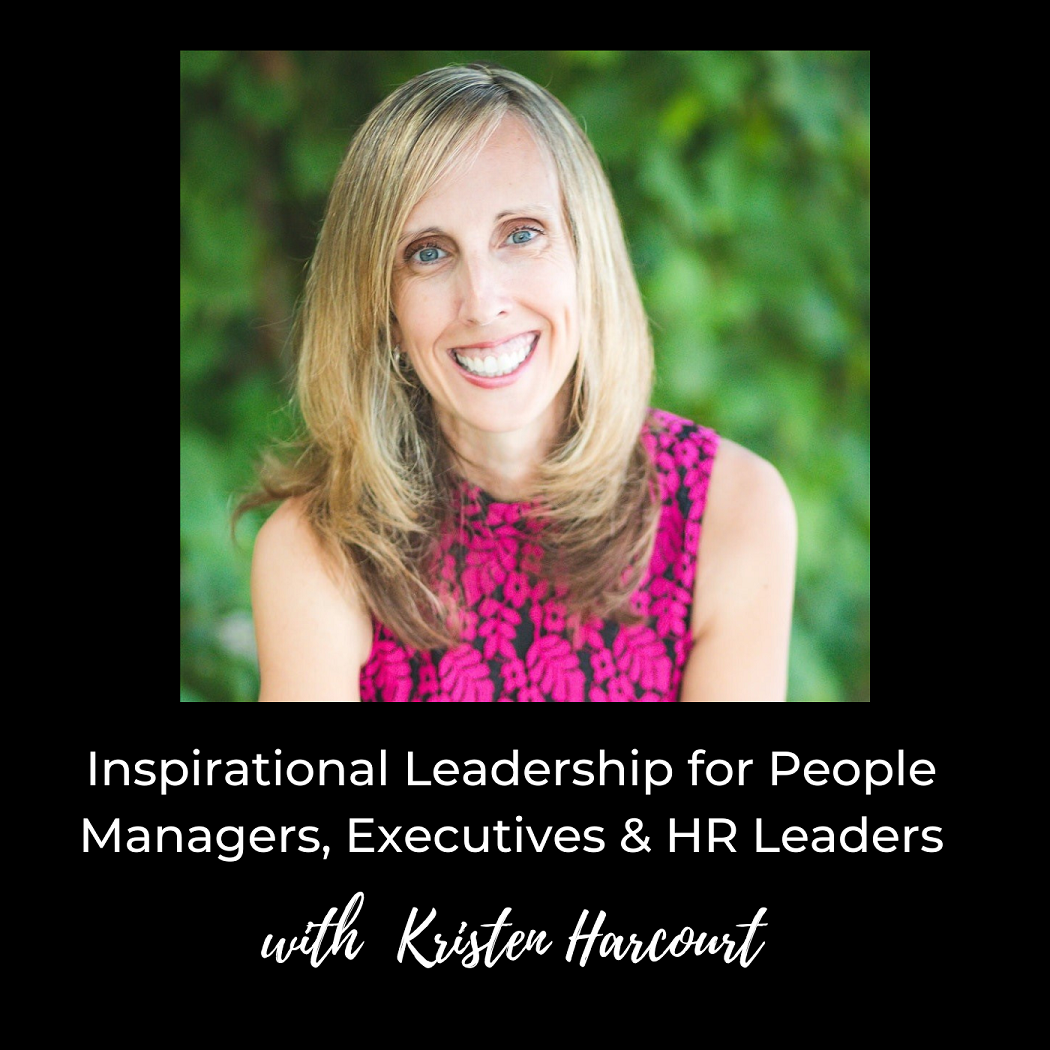 Kristen Harcourt is an emotional intelligence expert, keynote speaker, executive coach and trainer who's on a mission to humanize work and transform leaders. She interviews progressive CEOs, strategic HR leaders and forward-thinking experts who are passionate about leadership development and creating positive work cultures. You will leave these conversations with fresh ideas, new perspectives, actionable ways to grow as a leader and tons of inspiration ⇢ Learn more at www.kristenharcourt.com
Episodes
Monday Oct 31, 2022
Monday Oct 31, 2022
What type of leader are you when faced with a crisis? Are you an optimist, or pessimist, or do you personalize the crisis? How you show up in a time of crisis is a strong predictor of the quality of the leadership that you have.
In this episode of the Inspirational Leadership podcast, I speak with Dr. Daniel Monehin, a leadership keynote speaker and adjunct professor. He uniquely combines real-world global leadership experience and rigorous empirical research. Dr. Daniel has had a 30-year career where he has held various leadership roles in diverse businesses, from start-ups to global businesses across wide-ranging industries.
Listen in to learn why you can never sidestep crisis response as a leader, plus how to develop the skill of pragmatic optimism. You will also learn the importance of taking a pause and asking questions to understand a crisis in your organization instead of being dismissive.
Key Takeaways:
The power of being compelling in your message as a leader to influence people.
How to take a pause and make your emotional side conscious to be able to lead with it.
Learn to ask questions and be informed before you dismiss a crisis as a leader.
How to harness goodwill from your people during a crisis by learning to externalize your feelings about it in a believable way.
Standout Quotes:
"In leadership development, if people don't believe you, they're not going to take your message."- Dr. Daniel
"You cannot delegate crisis response as a leader, actually, crisis is nothing other than a test of leadership."- Dr. Daniel [28:14]
⇢ Get full show notes and more information here: https://bit.ly/DrDanielMonehin