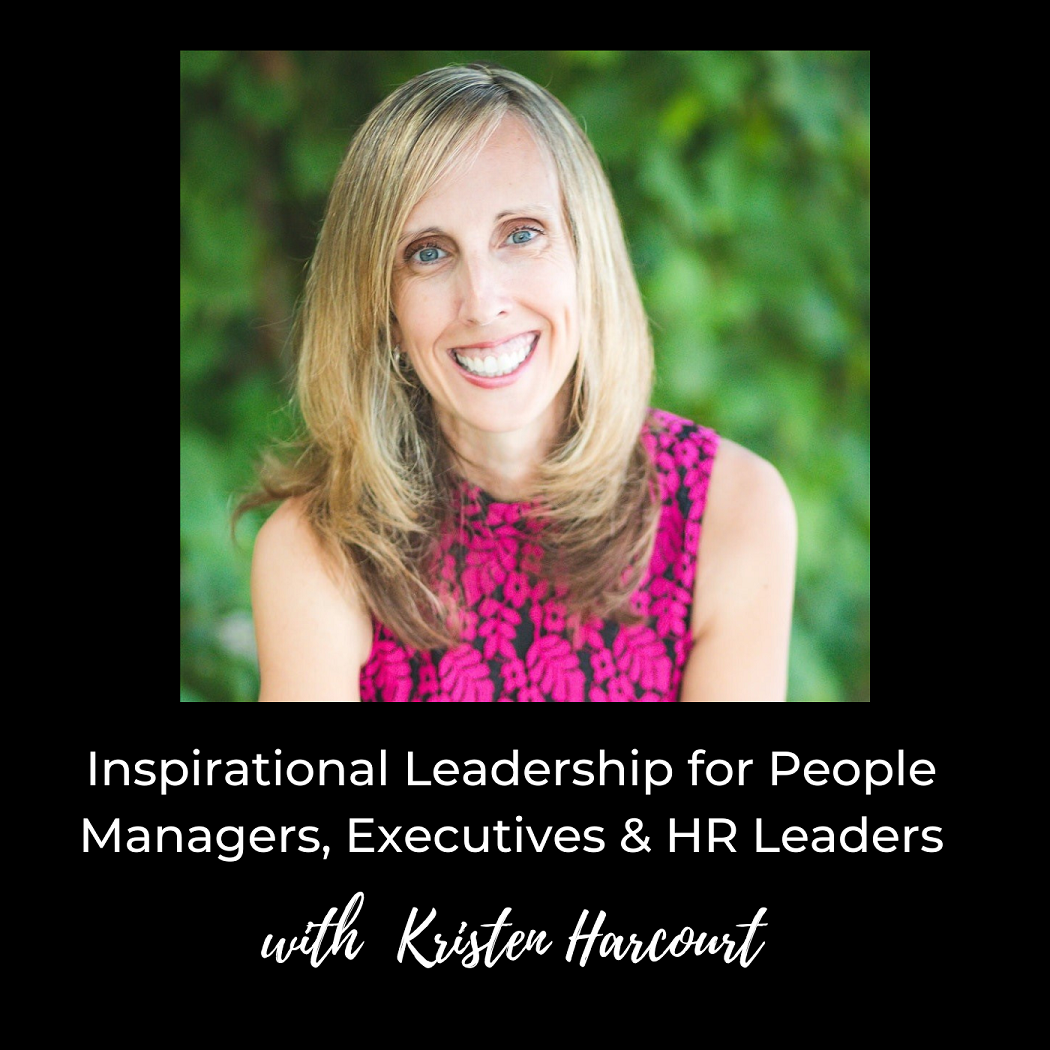 Kristen Harcourt is an emotional intelligence expert, keynote speaker, executive coach and trainer who's on a mission to humanize work and transform leaders. She interviews progressive CEOs, strategic HR leaders and forward-thinking experts who are passionate about leadership development and creating positive work cultures. You will leave these conversations with fresh ideas, new perspectives, actionable ways to grow as a leader and tons of inspiration ⇢ Learn more at www.kristenharcourt.com
Episodes
Monday Jan 16, 2023
Monday Jan 16, 2023
What does it mean to lead like a girl? To invest in wellness and humanize the workplace? Creating a workplace with more purpose and joy is about leading from a positive place and giving your people the space to achieve a high level of energy and productivity.
In this episode of the Inspirational Leadership podcast, I speak with Dalia Feldheim, a marketing executive, the author of Dare to Lead Like a Girl, and an adjunct professor at the Singapore Management University, where she teaches The Science of Happiness. She has led some of the world's most iconic advertising campaigns for Procter & Gamble including: Always #LikeAGirl (2014 winner of 14 Cannes awards and Forbes 2020 10 Most Influential Campaigns of the Century). She is also an organizational psychologist running heart- centered leadership development programs for some of the world's largest tech companies. She is a co-founder, in partnership with Dr. Tal Ben Shahar, of Uppiness.
Listen in to learn about Dalia's five Ps of building holistic elements of leadership; purpose, perseverance, power up, people/relationships, and positivity. You will also learn about the importance of taking time from work to reflect on your ideas and find a balance.
Key Takeaways:
The importance of constantly building people resources in holistic elements.
How to find your purpose, bring it into your work, and link it to team and company purpose.
How to properly invest in wellness at work to achieve a high level of energy and productivity.
The importance of resting and taking time off to be more focused and reflect on ideas.
How to turn your pain into purpose by growing from where you were to where you want to go.
Standout Quotes:
"A good leader needs to be rotating between positive feminine and positive masculine traits."- Dalia [6:11]
"It's magic when we manage to connect personal purpose to team purpose to company purpose."- Dalia [16:15]
"Courage is not the absence of fear; it's about connecting to our superpowers and going ahead anyway."- Dalia [47:44]
⇢ Get full show notes and more information here: https://bit.ly/DaliaFeldheim