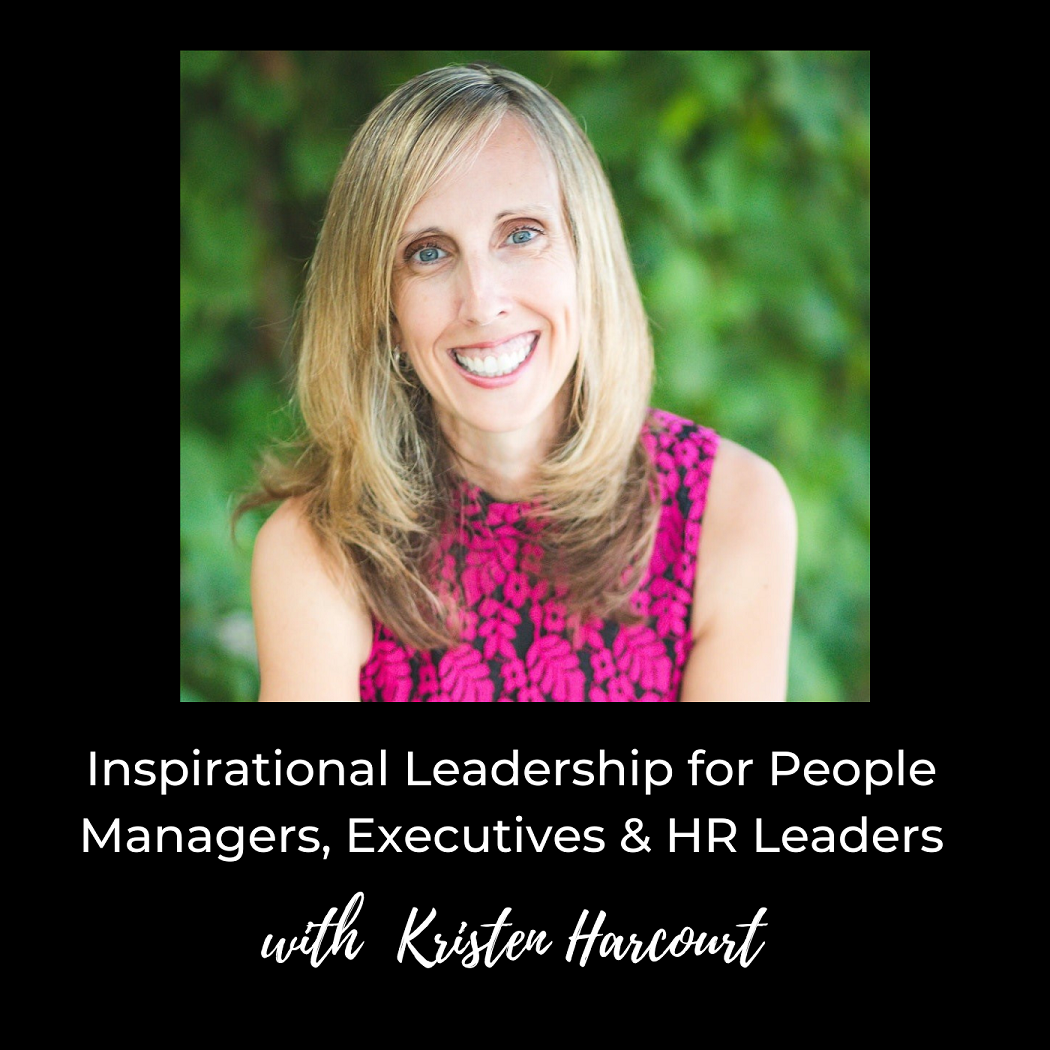 Kristen Harcourt is an emotional intelligence expert, keynote speaker, executive coach and trainer who's on a mission to humanize work and transform leaders. She interviews progressive CEOs, strategic HR leaders and forward-thinking experts who are passionate about leadership development and creating positive work cultures. You will leave these conversations with fresh ideas, new perspectives, actionable ways to grow as a leader and tons of inspiration ⇢ Learn more at www.kristenharcourt.com
Episodes
Monday Sep 05, 2022
Monday Sep 05, 2022
For this week's Inspirational Leadership Podcast I spoke with Angela Champ, who's the Head of HR at Alpine Building Maintenance and has worked in various senior level HR positions over the last 20 + years. She's passionate about lifelong learning and inspiring others to achieve their best potential. She writes, blogs and speaks on a variety of leadership, professional development and personal growth topics.
Named as one of Canada's top 20 HR leaders on the HRD Global 100 and on The Most Inclusive HR Influencer list, Angela is a popular and a frequent conference and keynote speaker. She is a member of the University of Calgary Human Resources Management Certificate Advisory Council, and has been a frequent guest lecturer at colleges and universities including Mount Royal University, University of the Fraser Valley, and St. Clair College.
Her newest book is called - The Squiggly Line Career: How Changing Professions Can Advance a Career in Unexpected Ways. Angela is an advocate of advancing women in the workforce, founding the ICBC Women's Network, which ran for 10 years, and is currently the President of Lean In Vancouver Network.
In this episode we discuss how to find a job that energizes you and is a fit for your strengths and talents, thinking beyond your job title, questions to help you get clarity on your dream job and how to demonstrate that you're coachable, learning agile and emotionally intelligent (and how companies can expand their talent pool).
⇢ Get full show notes and more information here: https://bit.ly/AngelaChamp