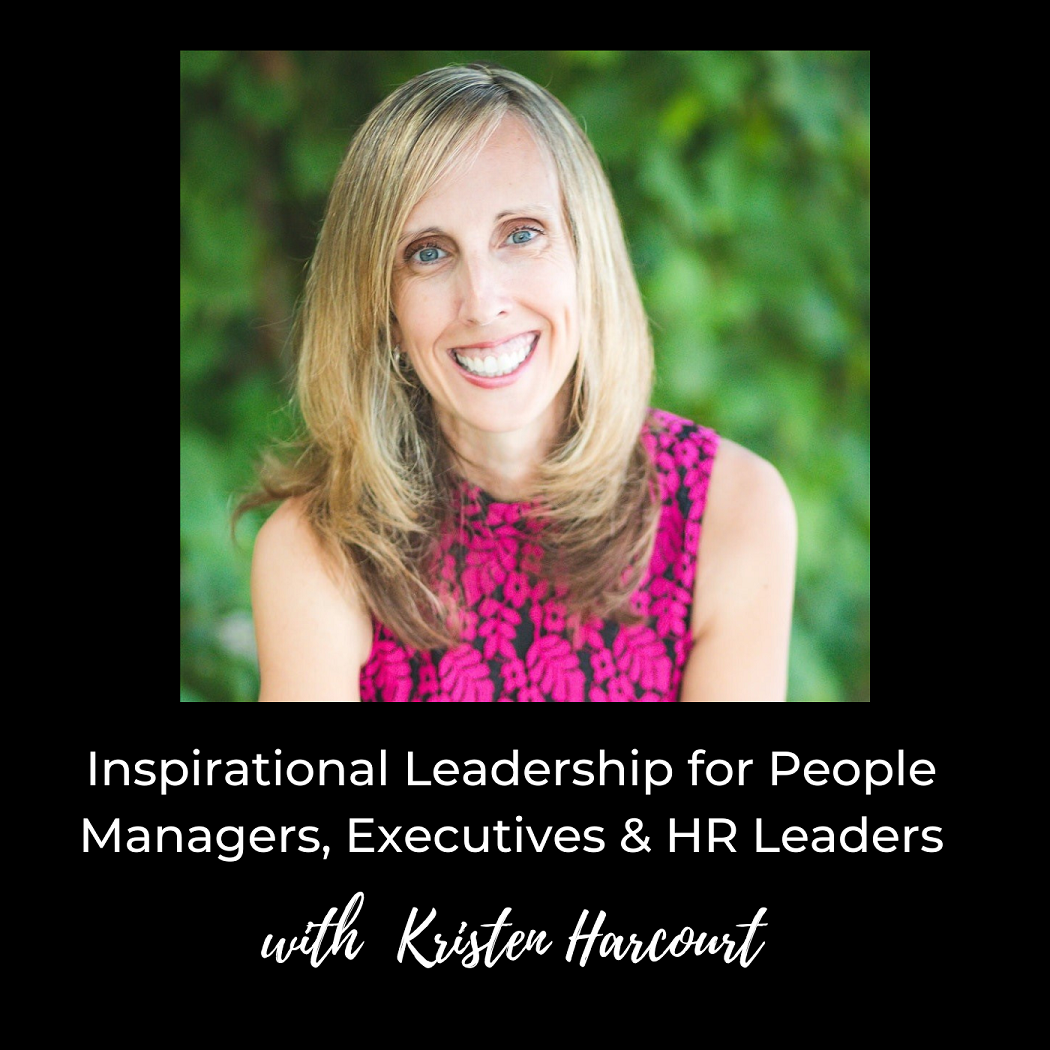 Kristen Harcourt is an emotional intelligence expert, keynote speaker, executive coach and trainer who's on a mission to humanize work and transform leaders. She interviews progressive CEOs, strategic HR leaders and forward-thinking experts who are passionate about leadership development and creating positive work cultures. You will leave these conversations with fresh ideas, new perspectives, actionable ways to grow as a leader and tons of inspiration ⇢ Learn more at www.kristenharcourt.com
Episodes
Monday Jul 25, 2022
Monday Jul 25, 2022
For this month's Inspirational Leadership Podcast I spoke with Alan Stein, Jr. who's an experienced keynote speaker and author. At his core, he's a performance coach with a passion for helping others change behaviors. He spent 15+ years working with the highest performing basketball players on the planet (including NBA superstars Kevin Durant, Steph Curry, and Kobe Bryant). Through his customized programs, he transfers his unique expertise to maximize both individual and organizational performance.
Alan is a dynamic storyteller who delivers practical, actionable lessons that can be implemented immediately. He teaches proven principles on how to utilize the same approaches in business that elite athletes use to perform at a world-class level. His previous clients include American Express, Pepsi, Sabra, Starbucks, Charles Schwab, Penn State Football, and many more. The strategies from Alan's books, are implemented by both corporate and sports teams around the world.
In this episode we discuss how to effectively work through stress, stagnation and burnout, honoring your core values, why companies MUST train, develop and coach their workforce and how your emotions are designed to inform you, not direct you.
⇢ Get full show notes and more information here: https://bit.ly/PodcastAlanSteinJr