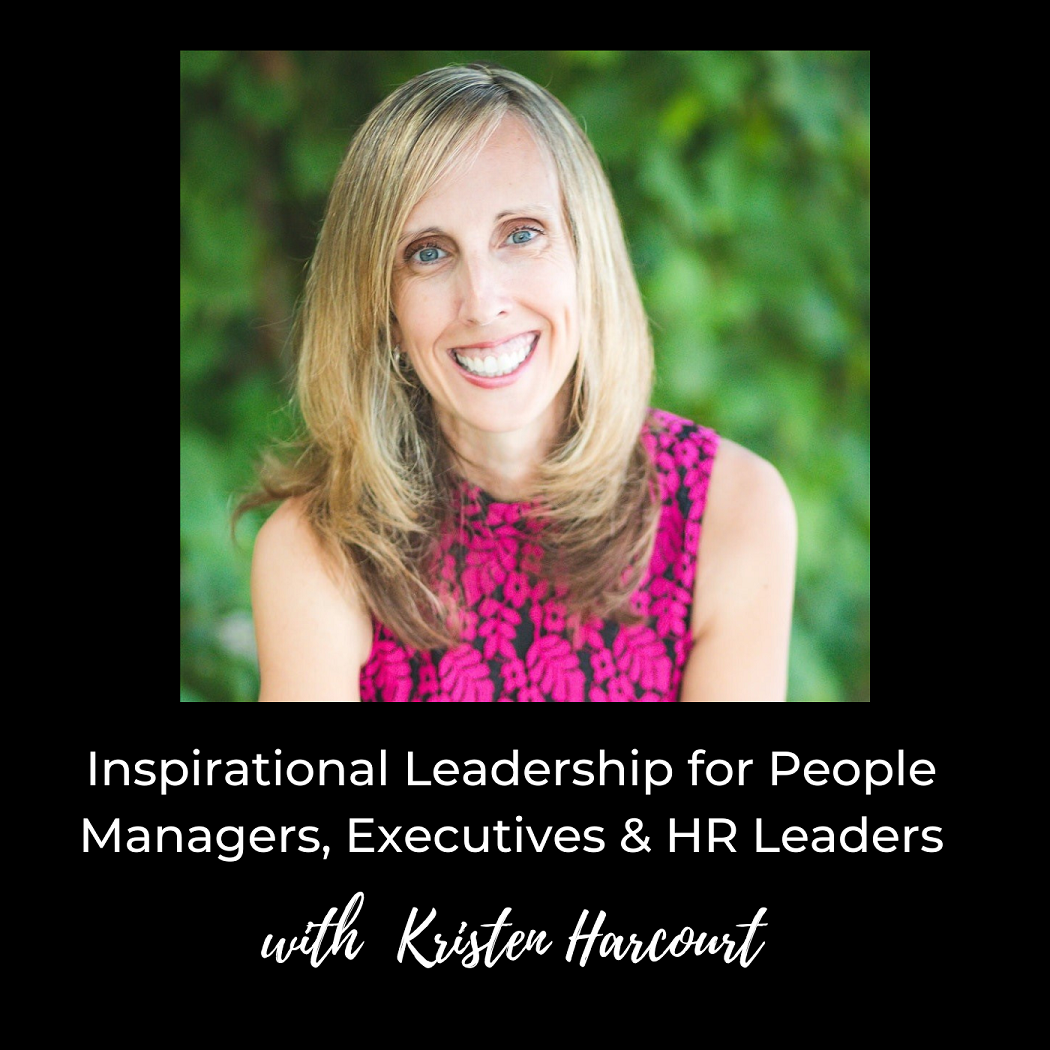 Kristen Harcourt is an emotional intelligence expert, keynote speaker, executive coach and trainer who's on a mission to humanize work and transform leaders. She interviews progressive CEOs, strategic HR leaders and forward-thinking experts who are passionate about leadership development and creating positive work cultures. You will leave these conversations with fresh ideas, new perspectives, actionable ways to grow as a leader and tons of inspiration ⇢ Learn more at www.kristenharcourt.com
Episodes
Monday Sep 19, 2022
Monday Sep 19, 2022
For this week's Inspirational Leadership Podcast I spoke with Sudha Dwivedi, who's the Chief Human Resources Officer at Teranet and is responsible for leading their global HR team.
She is a passionate champion of inclusion and diversity, ensuring Teranet is a progressive workplace where everyone has a seat at the table and that all voices are heard. Sudha specializes in creating large-scale employee engagement and development programs that bring Teranet's culture of continuous learning to life throughout the employee's tenure with the company. Sudha implements talent management strategies that drive the achievement of their business goals.
A native Montrealer, Sudha holds an MBA from Concordia University and a Bachelor's degree from McGill. She is also a certified Leadership and Life Skills coach. Having lived with her husband and two sons in the Toronto area for more than 20 years, she will root for the Blue Jays and Raptors, yet remains a committed Habs fan.
In this episode we discuss how to support people bringing their whole selves to work, making values and culture the operating model, creating systemic change, advancing marginalized groups, taking a grassroots approach and embracing vulnerability.
⇢ Get full show notes and more information here: https://bit.ly/SudhaDwivedi